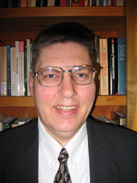 The Apes of New York
Lionel Tiger
"All I can think of as a personal introduction to this collection of columns is to say: I wish I were a newspaper columnist." Readers of the lively, addictive and provocative essays collected here will readily understand Lionel Tiger's enthusiasm, and probably wish his wish were fulfilled.
Written for the New York Press, Daily News, New Yorker, and Wall Street Journal in 1998–2002, they range from condemnation of greedy political and stock-option malefactors to celebration of Cleo Laine, astringent reflection upon mass tourism to fond reminiscence of Pierre Trudeau, grousing about the American legal profession to praise for the New York subway system, discussion of contemporary American eating habits to commentary on "the fatuity of much of modern feminism." There is wit, wisdom, and entertainment aplenty here for the apes of every metropolis.
Lionel Tiger is Charles Darwin Professor of Anthropology at Rutgers University. He is the author of many books and articles on both academic and general topics.
Some Comments from Reviews
"Dr. Lionel Tiger...combines his scientific expertise with his wonderful sense of humor to offer original, entertaining and informative lectures that challenge what is entrenched or fashionable, and move intellectually where others fear to tread." – The Chelsea Forum
"I would encourage you to seek out THE APES OF NEW YORK because it is likely to make you mad and make you think. It ranges over many topics — from politics to corporate crime to having sex in New Jersey.
Read this and you will find yourself thinking along new lines." – August 10, 2005 Danny Schechter, News Dissector
Purchasing Information
244 pages
1-877275-60-3 (paperback) $20.95
1-877275-61-1 (ebook: PDF) $15.95
Order the ebook (PDF) version of The Apes of New York via our secure server
OR
Order the paperback version of The Apes of New York via Barnes&Noble or via Amazon